About Us
Michael S. Brady has practiced law†for over†14 years, working in both†a large law firm and a small boutique corporate transactional practice.† He has also worked as corporate counsel and regional operations manager for a division of a large national title insurance company. Additionally, Mr. Brady has been a business owner for many years and he is not only aware of†the legal issues that face business owners, but†also the financial challenges and time commitments†involved.† He†believes that business ownership is the path to a successful and rewarding life and he has dedicated his practice†to providing legal and†business consulting services†to help his†clients achieve their personal and professional goals.†

Background

Mr. Brady is admitted to the New York State Bar.† He earned his†J.D. and graduated Cum Laude from New York Law School, where he was a Notes†and Comments Editor for†The New†York†Law School Law†Review.†



He†earned a B.A. in Political Science and graduated from†Binghamton University.
††††††††††††††††††††††††††††††††††††††††††††††††††††
Recently, Mr. Brady earned the Certified Exchange Specialistģ designation from the Federation of Exchange Accomodators, the national trade association organized to represent professionals who conduct like-kind exchanges under Internal Revenue Code ß1031.
Activities
Mr. Brady has given countless seminars all over the†United States for accountants, attorneys, financial planners and other professionals on a variety of topics.† He is a frequent lecturer for the Suffolk Academy of Law.† He is also the Treasurer and an Officer of this organization.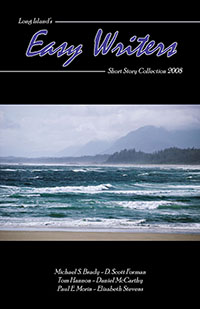 Mr. Brady is a member of the Suffolk County Bar Association, the Nassua County Bar Association, the New York State Bar Association, the Irish Business Network, the Hauppauge Industrial Association and the Long Island Commercial Network.
His articles have been published in The Suffolk Lawyer and†The New York County Lawyer and he has published advertorials in both The New York Law Journal and The Long Island Business News.† He has also ghost-written several columns for a nationally renowned business author and syndicated columnist, which have appeared in newspapers and periodicals nationwide. He contributed five short stories and helped publish Long Island's Easy Writers: Short Story Collection--2008.† Mr. Brady is presently working on a series of books on topics of interest to business owners.†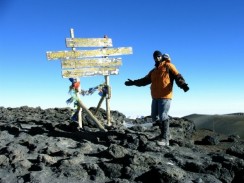 Mr. Brady is a marathon runner and a member of the Northport Running Club.† He is also a youth soccer coach for†the Kings Park Soccer Club, where he organized a weekly pickup game for coaches, adults and older players.†In February 2008, Mr. Brady climbed to the summit of Mount Kilimanjaro in Tanzania, Africa and is in the process of writing a book about the experience.†
†